Noter finns på följande förlag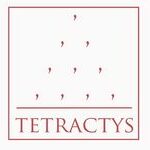 Tetractys Publishing
is an independent UK publisher, specialising in new compositions and arrangements for low flutes.
Tetractys aims to make available to the public some of the 650+ pieces that have been composed for Carla Rees and rarescale alongside music written for other specialist low flutes performers.

BabelScores
® looks into and selects the works of the most creative, original and innovative composers of the past few decades offering a wide catalogue and setting up a powerful circulation platform addressed to instrumentalists, ensembles, orchestras, composers, musicologists, conservatories, universities and festivals throughout the world.

Svensk Musik
is a subsidiary to
STIM
, the Swedish organization of copyright protected music for songwriters, composers, text authors and music publishers worldwide.