27-28 juni 2009 | Sony Center | Berlin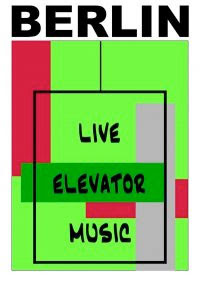 First performance of ¿Wohin? An amazing maze thing by Anna Svensdotter and Thomas Jäderlund.
The work is commissioned by Levande Musik and Musik i Väst.
15 works, commissioned from swedish composers, were perfromed in one of the glass elevators in Sony Center, Potsdamer Platz, Berlin.
The pieces are all 30 seconds long, and lasts a ride with the elevator from bottom to top floor.
The event was a part of "Schweden für Jeden", the week of culture events arranged by the Swedish Embassy in Berlin, showcasing Swedish culture as an intro to Sweden's EU Presidency.
More info about ¿Wohin? An amazing maze thing here!
This is a film presenting both the Berlin project and the preceding project in Gothenburg:

Participating composers:
Fredric Bergström, Lars Carlsson, Andreas Eklöf, Anna Eriksson, Lei Feng Johansson, Mikael Forsman, Anna Gustavsson, Peter Hansen, Mats O Hansson, Mansoor Hosseini, Tomas Hulenvik, Masi Madani, Per-Anders Nilssson, Anne Pajunen, Lisen Rylander Löve